Our Teachers
We are very proud of our team here at Voice+. All of our team are CRB checked.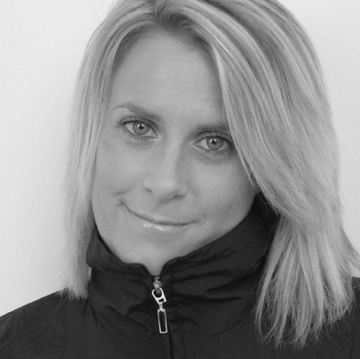 Natasha Brookes

BA (Hons) Music/Performing Arts. PGCE
Principal
Natasha's Impression
After graduating from LIPA (1998) with a BA HONS performing arts/music, Natasha worked as a singer with the famous Joe Loss Orchestra, working from home and abroad. After 8 royal performances at Buckingham Palace and many exclusive gigs for 10 years, Natasha decided it was time to move on and develop her career as a Solo Singer, Singing Teacher and Vocal Coach. Natasha has recently qualified with a PGCE from UCLAN.
Natasha is..
A Highly Respected Professional Singer
A Singing Teacher/Vocal Coach
An Accompanist
A Composer/Singer/Songwriter
A Musical Director
As a Musical Director, she has produced many musicals including....
Joseph and the Amazing Technicolor Dreamcoat
Cats
Cabaret
West Side Story
Fame
Les Miserables
Natasha was the singing teacher for 15 years on the BTEC National in Performing Arts at Southport College, and also taught at Merchant Taylors boys school in Crosby and Sacred Heart Catholic School, Crosby.
Natasha also composes music for herself and also creates songs for other peoples' lyrics. When Natasha is not busy with her own private singing pupils, she is singing for weddings and private functions.
---
Caitlan Molineux
Singing and Musical Theatre
Teaching has always been Caits passsion and since being a student of Natasha Brookes since 2006 - she is now a part of the teaching team here at Voice+. Caitlan started as Office Manager in 2012 and has since qualified as a Singing Teacher under the principal Natasha Brookes.
Caitlan teaches Musical Theatre as well as teaching her own singing students. With her all-round knowledge of how the academy runs she is a centre piece to the staff and pupils here at Voice-Plus.
Caitlan regularly sings at local concerts and gigs and is involved in entertainment management for gigs.
John Coates
Singing, Acting, Musical Theatre, Vocal Coach and Magic
John's Impression
John is a multi-talented member of our team who has spent the last 16 years working professionally on the West End stage, most recently Sweeney Todd with Michael Ball.
John has performed in a vast array of musicals and plays. In his spare time John has studied the art of magic and is now a member of the Blackpool and Manchester circle of magicians.
John is a great asset and multi-talented member of our teachers.
John trained at Guildford School of Acting in London.
---
Callum Williams
Guitar, Bass, Double Bass, Drums, Piano, Ukulele, Songwriting, Music Theory, Sound Technician & Singing (Popular Music)
Callum's Impression
Callum has been surrounded by music from an early age, with a bloodline filled with musicians and music teachers. He began initially acting at the age of 4 and then began playing piano at the age of 6, and the rest is history! By the age of 14 he had already begun working with professional bands playing up and down the country, now aged 19 with more than 5 years experience he is a busy working professional as a lead singer and bass guitarist, even holding a residency on the world famous Mathew Street, Liverpool.
He has worked and studied under big names such as Simon Carter (Jamiroquai), Neil Fairclough (Brian May) and Ian Mathews of Kasabian. A keen musician and lover of all things musical, Callum has turned to teaching, alongside completing a Music Degree.
John Brindle
Guitar, Piano, Music Theory, Sound Technician and Singing (Popular Music)
John has a solid background of delivering high-quality music education. He has lead, and taught Level 3 Music and Music Technology courses for the past 10 years whilst continuing to perform and record to a professional standard.
As a guitarist and vocalist John is an experienced live performer having played on the Liverpool scene, for a number of years, in the band "Fun John".
As well as audio and guitar tuition John is well versed in A-Level Music and can offer one-to-one support sessions in preparation for exams or coursework deadlines.
---
James Rookyard
Guitar, Piano and Music Theory
James began playing guitar at the age of 7 and has played in various bands since the age of 14, having shared the stage with artists such as Bombay Bicycle Club, Albert Lee and Nine Black Alps.
James began teaching part-time in 2009 whilst studying for his degree at Manchester and has since taught students in many genres of contemporary music. James' pupils have achieved a 100% exam success rate under his expert tuition.
James currently plays bass for 60's inspired Liverpool band MonaLisa Twins as well as holding a residency at The Cavern Club every Saturday night. He also performs and records guitar for Manchester based singer-songwriter 'Kiera Lawlor', writes and performs guitar, vocals and synths for alternative rock band 'Twin Planets' and is one half of an acoustic covers duo.
Rachael Spencer
Singing, Musical Theatre and Dance Teacher
Rachael trained professionally at Italia Conti Theatre Arts in London. After her training Rachael went on to teach Music & Movement and Street Dance for 2 years.
With over 10 years teaching experience Rachael is another quality and experienced member of our team.
Rachael has taught everything from Ballet to Street Dance and also a wide range of singing classes in London and Cornwall.
Rachael also has her own entertainments company which operates around the North West.
---
Natalie Rice
Dance Teacher, Choreographer, Junior Yoga and Street Cheer
Natalie is a dynamic and enthusiastic dancer and choreographer having been immersed in the dance culture since the age of 3. Natalie trained professionally at Italia Conti Academy of Theatre Arts, London where she studied Tap, Modern, Ballet and Jazz. She then branched out in different styles of Hip-Hop, Funk, Latin and Salsa, House, Breaking and Belly Dancing.
Natalie is a highly experienced professional dancer as well as a choreographer featuring in music videos, fashion videos, television shows and theatre productions. In 2006 she opened her own Dance School in the North West. She has also spent 3 years travelling and performing in New York and Dubai. Whilst in New York she studied under Jermaine Brown and many other famous choreographers.
Danielle Clark
Dance Teacher, Choreographer & Ballet
Dani is an inspirational young dancer who trained at Liverpool Theatre School. Dani has experience in Professional dancing roles since 2012 & performed as Princess Jasmine in Aladdin in 2013.
Dani is an excellent dance teacher and choreographer and has a natural flair working with young children.
Dani also works as a part of the Baby Ballet team.
---
Karen Parkinson
Dance, Drama and Elocution Lessons
Karen Parkinson is a Qualified, Experienced and well known local teacher with many years of successful teaching under her belt teaching Speech & Drama and Elocution lessons at Voice Plus for pupils from age 4 upwards.
As a child Karen attended Liverpool Theatre School where she was one of Ken Dodd's Diddymen for 5 years appearing on BBC TV, at the Royal Court Theatre and touring Nationally throughout each year.
Karen is a qualified dance teacher (Ballet, Tap and Modern) and achieved Gold Medals in Ballroom and Latin American dance. She also ran her own Dance & Drama Academy for 15 years where she entered pupils regularly for exams in Dance & Drama
She currently has her own late night radio show with Sandgrounder Radio, does Voice Over work and has appeared in various short films.
Richard Garland
Sound Technician and Guitar
Richard has been playing guitar since the age of 8. He studied guitar through the London College of Music.
Richard has a First Class BSc in Audio and Music Production as well as a BSc in Computer Games Technology.
Now part of the teaching team here at Voice Plus, Richard also produces music videos for our studio recordings. He also contributes to Voice Plus gigs by running the sound desk.