About Voice+
Voice+ is primarily an academy for singing and voice work. We also offer the following:
Singing Lessons (no age restriction)
Professional singing lessons, designed for people of all ages who want to learn to sing and develop their voices to their full potential. Whether you have never sung a note or are a budding pop/musical theatre star. The singing teachers at voice plus can offer you a chance to learn the skills and technique you need for a career in singing or simply give you the confidence to have some fun and enjoy your voice. (one to one and small groups available).
Piano/Guitar Lessons
Whether you are a complete beginner or an experienced performer, we offer professional tuition in Piano, acoustic guitar/electric guitar. Examination available.
Musical Theatre
Musical Theatre classes provide training in all three disciplines- acting, singing & dance.. Combining the use of script, music and movement, these classes (Group or private) are a fantastic way of gaining performance skills as well confidence.
Pre-School Musicality Lessons
One-To-One sessions for budding pre-school singers and musicians. Children learn about rhythm by using percussion instruments, listen to different styles of music, learn the basics of playing piano and guitar and create music with an added touch of movement.
Voice/Guitar Performance Workshop
This session is both a vocal & guitar workshop and is tailored to help the performer to develop their musical skills. Build your repertoire while learning material from all genres and gain knowledge on performance technique. (one to one & group sessions available).
Music Theory
Learning to read music is a must for the budding musician. Come and learn the basics and rudiments of music and further your knowledge. Examination available.
Songwriting
Do you have a melody in your head but you can't find the words to put with it, or have you written lots of meaningful lyrics but need a melody? Come to Voice+ and try out our songwriting lessons. We'll bring your song to life.
---
Drama, Voice and Speech
These sessions are designed to develop confidence, encourage clear expressive speech whilst building an understanding of words in drama scripts, poetry and prose. Drama (8-14) Individual tuition/small group tuition. Optional entry for LAMDA exams
Speaking with confidence (8-14)
Individual/ small group tuition Optional entry for LAMDA exams
Private 1-1 session or small group available.
Public Speaking (speaking with confidence)
Nervous about speaking in public? If you have never been for an interview before/ given a verbal presentation/addressed a large gathering at work/ been a Best Man, it can be very daunting. All sessions will be one to one.
Acting
Individual acting lessons and coaching tailored to suit all ages. Script work, poetry and prose, audition preparation, Shakespeare etc… (Examinations can be taken)
Audition Preparation (available for acting & singing)
Tuition for anyone applying for Higher Education Courses in Performing Arts/Drama All sessions will be one to one.
---
Yoga (18+ yrs)
Hatha yoga aims to achieve balance between the mind and the body through the use of breathing technique, meditation, and physical poses. All levels of experience are welcome. Matts provided. Please bring some warm clothing for after the session.
Chair Yoga
Suitable for those with limited mobility, the elderly, people suffering from chronic illness and anyone who wants to explore ways to relieve tension in chair based occupations.
Guitar/Ukulele Group
Learn to play along in a group environment. Find new songs and meet new friends who also enjoy the Guitar / Ukulele
Private Dance Classes
Private Dance Classes are available for Ballet, Jazz, Modern, Contemporary, Street Cheer / Hip-Hop and Belly Dancing. Dance Lessons are one to one or a small group can be arranged with a dance teacher who is also a professional dancer / choreographer. GCSE and A Level dance choreography available.
Singing Groups
We have 3 singing groups that cater for different ages and abilities.
Harmony Group
Junior Choir Group
Singing Groups
---
Magic Lessons
We offer Magic Lessons from Beginners to Advanced for all ages. Lessons will take you through a course of magic where the basics can help you astound and amaze friends and family making the simplest tricks entertaining and the harder tricks spectacular. Some of the tricks you will learn include: Cup and Ball routine, Coin tricks, False shuffles and Counts and much more...
---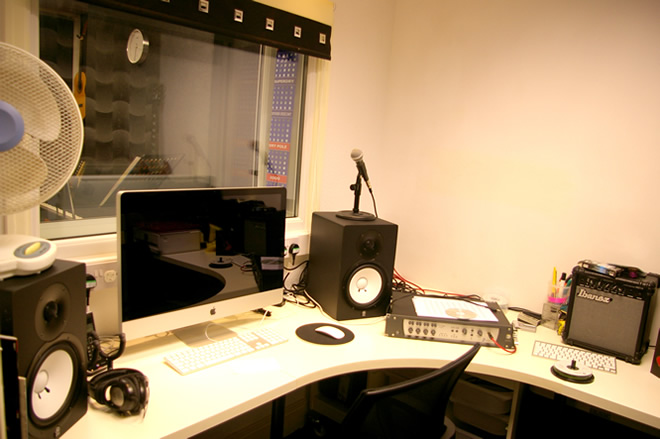 Recording Studio
Recording studio available for private hire.
Need a demo? Want to create the perfect recording?... Our studio engineer can cater for all your needs.
Available Services
Demo Recording Sessions
Pop Star Package
Group Bookings - Hen Parties / Birthdays
Learn to Use Logic Pro
Please contact us on 01704 567578 or at info@voice-plus.co.uk for more details on any of the above.
---